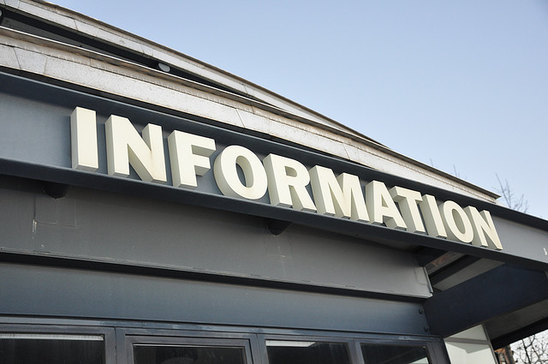 I wouldn't have picked this post to cause so much drama. But it did.
Here's a couple of tweets I liked:
"Why don't you research something that is educationally significant" – Like OIA compliance at schools, Ms Kelly? matthewtaylor.co.nz/2012/02/12/oia…

— David Ritchie (@dritchie) February 13, 2012
@timoslimo @MattTaylor Love the way schools insist on knowing who are you and who do you represent. #panicpants

— Bill Blackstone (@SirWB) February 13, 2012
And this post from drone on supplying 'who are you?' information:
'[in response to another post] This, and your other suggestions, are undermining the spirit and intent of the OIA. It is not up to the schools to decide whether they should hand over information based on any criteria of use or who is requesting it.

It's not about being polite, it's ensuring that the "norm" does not become something where those providing information under OIA have more wriggle room out of providing it than the law provides.'
Official Information Act guidance for schools
If anyone is curious, this is the only guidance schools have over Official Information Act requests, from the New Zealand School Trustees Association:
'Official Information Act (OIA) Requests: From time to time boards bear the brunt of broad requests or fishing type expeditions. A recent case in point is a request in the past couple of weeks from the Leader of the Oppositions office to principals for information relating to national standards. We have had calls from boards and principals about the time and effort these sorts of things create. A reminder of the process when dealing with an OIA request (see very helpful guidelines from the Ombudsmen).

you should ensure that the board are aware of any information that is intended to be released from any member of staff
you have up to 20 days to respond to the request (in certain cases you can defer for administrative reasons – but this is limited)
If the request relates to "work in progress" you may not be able to provide a definitive answer to what is requested and you should identify that is the case.
you should ensure that what information the board supplies does not compromised the privacy of any individual(s)
you are not required to write an extensive response – often a yes/no, numbers or simply a copy of the material will do
sometimes it is not possible to establish the exact information eg if you are asked how much training has been undertaken specifically for one purpose it may be difficult to separate this out from the normal PD undertaken in the school. There is no requirement to establish new separate databases for such things, particularly where this would require additional administrative costs.'
The 20 day bullet point is interesting because the OIA states: "as soon as reasonably practicable, and in any case not later than 20 working days".
In fact, in 2008 the Office of the Ombudsman released this statement (via), titled 'Some public servants play games with OIA requests':
'Beverley Wakem says the Office has observed an increasing tendency by a few government departments and Ministerial offices to ignore the provisions of the Official Information Act over the timing of responses to requesters.

"While in some cases this was clearly a misunderstanding of their obligations, there is also a regrettable tendency to game the system and delay responses until the complainants' interest in the matter had passed," she says.' [emphasis mine]
Learn from my mistakes
Wording of the emails
1) When sending a request to multiple recipients, test it with a few first. Then make appropriate changes. Including 'procedures and practices' in my request might have been a good idea. However most schools got the idea that by policies, I also meant procedures and practices.
The follow-up email
2) Ask for the recipient to tell you when they have received your request. That opens the door for you to send a nice email a few days later to make sure they got your first email if they haven't replied.
Some schools appreciated the half way follow-up reminder. Others didn't. Probably because of the Ombudsman line.
3) Let them know that you know the time limit. "I look forward to your response within 20 working days." Or you can calculate the day.
Helpful links
Image credit: Heath Brandon