Meet Matthew Morris aka MattyBRaps. At eight-years-old, he's voice coached, partnered on YouTube, LLC'd, trademarked, and sponsored, because of his rap videos. He's managed by his father, who has a BBA (Bachelor of Business Administration). Lyrics and videos are produced with the help of his cousin, MarsRaps. Crafted into a marketable "product", his tweets are ghostwritten, Dailybooth photos posed and production value of his videos high. Shot in 1080P, some feature luxury cars, celebrities, red carpet and recording studios (and who needs to go out when you have one in your house?).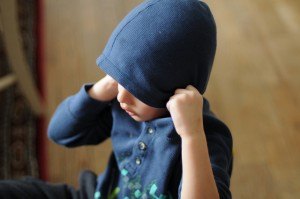 His siblings aren't missing out on the fun either. Or at least one isn't. His older nine-year-old brother Joshua (JeebsTV) has his own YouTube channel too with the same high production value and sponsor.
Assumedly his parent's goal is for him to be discovered by someone like Ellen (a feat which might be difficult as his videos are so polished already), release an album and tour the world.

If he does make it big, what kind of attention is he going to attract? You can't have your cake and eat it too. Fame comes with hate, and a lack of privacy. Maybe he knows he wants to rap, but does he understand the potential ramifications for his future? Because I'm not sure his parents do.
Here are some shining examples of friendly Dailybooth commenters (http://dailybooth.com/MattyBRaps/10761255, http://dailybooth.com/MattyBRaps/10109139).





Would there have been anything lost (maybe except for money) if Matty was encouraged to pursue what he loves outside of the internet spotlight, at least until he was older? Sure, keep the vocal coach, but was there a need to commercialize him this early in his life?
Running your son like a business. Exploitative or just entrepreneurial?
Image credit: QUOI Media Group