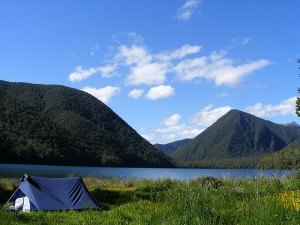 The Freedom Camping Bill passed its first reading earlier this month and is now at the select committee stage.
It sets out to fine people who camp outside specific areas or incorrectly dispose of waste and will try to improve information available to freedom campers with consistent signage and a website.
Obviously people who are incorrectly disposing of waste should be able to be fined. However banning freedom camping ruins a good thing because of a small minority. Green Party MP Kevin Hague says that's there's little evidence about the size of the problem and he suspects it's relatively small.
If people dispose of waste correctly, are they causing that much harm by camping outside of camp grounds?
Kevin Hague said the smart approach was to create more places with toilets and rubbish facilities. "While there are some ratbags who don't care, for the most part these people who rent these campervans would look after our environment if they could."
Do you think freedom camping is a big issue? If someone leaves only footprints are they doing anything wrong?
Image credit: me