"Well-known comedian"
In case you're not familiar, here's a recap:
A television "comedian" gets drunk and comes home, his partner declines his sexual advances and goes to sleep. Later, their four-year-old daughter joins them in bed. He pulls down her pyjama pants and her pull-up nappy and sexually assaults her by way of oral sex (described ambiguously in recent news reports as kissing).
His partner wakes up to him doing this and the police get involved. The charges get shaken around in court (a charge of unlawful sexual connection with a child aged under 12 is taken off the table, along with the possibility of jail) and he pleads guilty to performing an indecent act on a child.
Things that irritate me regarding this case:
He says that he thought his daughter was his partner, which implies that this non-consensual sexual act would have been fine if it was performed on an adult (his partner had already said no earlier in the night).
He says that he thought his daughter was his partner, which implies that a four-year-old and a fully grown woman don't have extremely obviously differences in body shape and size or that fully grown women wear pull-ups.
That the judge treats him like a victim because people know what he did. "Despite suppression orders it was widely known in his industry who he was and that had taken a toll on his career. He must have significant strength of character to deal with all of that." She says that he'd "paid an extremely high price already".
Alcohol being used as an excuse.
The judge felt it worth mentioning that the assault happened in front of the mother which she says is very "unusual", as if that means it wasn't real abuse because it didn't happen in secret.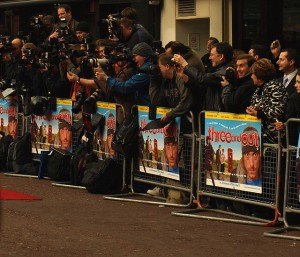 He gets discharged without conviction by Judge Philippa Cunningham. The Auckland Now and Dominion Post articles conflict as to if voluntary community work was imposed as a condition (and my definition of voluntary conflicts with theirs).
To add insult to injury, here's part of her reasoning:
"He's a talented New Zealander. He makes people laugh, and laughter's an incredible medicine that we all need a lot of" and that the effects of a conviction "outweighed the gravity of the offending".
What exact context these comments are in, I'm not sure, but they seem extremely stupid.
Yes, he must feel, quite frankly, shitty for doing what he did to his daughter, but to comment on what a funny guy he is and how disastrous a conviction would be for, I assume, his career…?
Is prison the right place for this guy? No. However, is being discharged without conviction the best choice? No.
But, maybe the discharge won't stick. The Crown has gone to the High Court to seek a judicial review of the case.
Automatic Name Suppression
Steven Price reminds complainers that the name suppression in this case is automatic and is to protect the identity of the child.
Though Graeme Edgeler points out in the comments that there is a way to name the offender while still protecting the identity of the victim, something that crossed my mind too: if the media don't report on the relationship between offender and victim, naming the offender won't out the victim.
Déjà vu
Spot the differences (or more like spot the similarities) between the comedian case and this musician's case1 (name suppression wasn't automatic here though, and was dubiously granted).
"The man admitted a charge of inducing an indecent act but was discharged without conviction and given permanent name suppression on the grounds that naming him would affect his record and concert ticket sales."
Alcohol was involved with the musician too: "He said the man has also addressed his attitude to alcohol". The comedian: "The entertainer had since sworn off alcohol completely".
And of course being convicted would adversely affect the musician's career:
"A conviction would have an adverse affect on his chances to break into international markets." "It would also have a negative impact on musicians that he performs with." "Naming the man could destroy the man's chances of succeeding overseas and could have a negative affect on New Zealand music overseas."
Preferential treatment of celebrities? Of course not.
Side note: Google is either pretty smart, or someone puts in a bit of effort to influence related search terms in order to out people with name suppression.
1. Stuff took that article down, so here it is:
Teen victim slams musician's name suppression
By JONATHAN MARSHALL – Sunday News
http://www.stuff.co.nz/sunday-star-times/news/3085484/Teen-victim-slams-musicians-name-suppression

THE TEENAGE girl attacked by a prominent entertainer has broken her silence, describing the musician as a "disgusting, self-righteous pig".

And Brittany Cancian's mother has also spoken out, saying the musician's permanent name suppression was "totally disgusting".

Brittany, 17, was in central Wellington on March 5 when two of her friends were led away with the drunk man around 3.30am. Brittany's mother Racheal, of Lower Hutt, said her daughter was attacked by the man while she was checking on her friends.

"I think he's an animal, when I heard what he had done I thought it was animalistic. He wasn't at all gentle about it," Racheal said.

"What happened has absolutely been downplayed. She never followed him down the alleyway. She went to see that her friends, who had followed him, were OK. She has quite a caring heart and she wanted to check on her mates. When she went around the corner he grabbed her."

Earlier this month the Auckland District Court heard how the famous entertainer asked Brittany and her friends to "kiss my balls" before he grabbed the teenager's head and pulled it towards his crotch. His genitals brushed Brittany's face.

The man admitted a charge of inducing an indecent act but was discharged without conviction and given permanent name suppression on the grounds that naming him would affect his record and concert ticket sales. The charge carried a maximum jail term of two years.

The musician was ordered to pay $5000 reparation to Brittany, who is yet to receive the money.

Racheal said police never asked her or Brittany if they wanted the man's name suppression application opposed. Court documents reveal police maintained a "neutral" position on the matter.

"As a mother I am disgusted that he could get name suppression and I'm disgusted that he could do this to my daughter."

Brittany said in a statement that the entertainer should have been named so other females could be "wary" of him.

Brittany and her mother's comments come just days after the Law Commission released a report recommending an overhaul of New Zealand's name suppression system to make it harder for offenders to keep their names secret.

Commission president Sir Geoffrey Palmer said if recommendations in the report had been adopted by the government prior to the musician's court appearance, he "certainly would not" have received suppression.

"He would have to show extreme hardship and that is very difficult to do … that is hardship out of the ordinary, not ordinary hardship, and that is a much higher threshold than the law currently provides."

"We all have to have equality before the law. The person who is a grave-digger has to be treated the same as a person who is an All Black."

Asked whether families' views on suppression should be taken into account, Justice Minister Simon Power said: "The issue of name suppression needs a very broad overhaul and I'm not closed to any suggestions."

Racheal was reluctant to discuss why her daughter, aged 16 at the time, was out in central Wellington during the early morning.

"I don't really want to go into that part but, yeah, she was quite naughty."

The entertainer last week said he was "too busy" to be interviewed and had "no wish to discuss" the incident.
© 2009 Fairfax New Zealand Limited
Image credit: internets_dairy