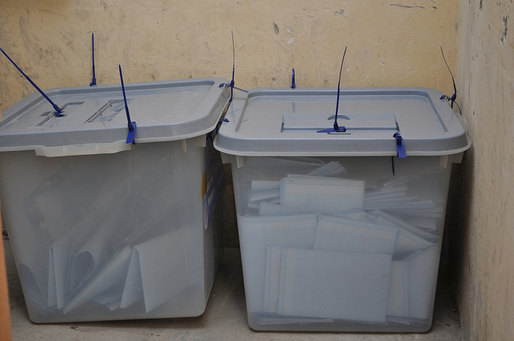 Family First ordered a poll (something they subsequently left out of their press release) on young people's views on sex and abortion, and apparently most of them agree with Family First.
The poll
The poll was conducted by Curia, David Farrar of Kiwiblog's market research company. The sample size was 600 15 to 21-year-olds from 6,000 nationwide phone numbers.
"Based on this sample of 600 respondents, the maximum sampling error (for a result of 50%) is +/- 4.1%, at the 95% confidence level."
Of course, it isn't actually independent at all because Family First got to choose the wording of the question and options.
Sex education
Do you think sex education in schools should teach values, abstinence and consequences such as pregnancy, or just teach safe sex?

Values, abstinence and consequences – 34%
Just safe sex – 19%
Both – 42%
Unsure/refuse – 5%
Safe sex gets 'just' put in front of it, but values, abstinence and consequences doesn't. Did the 34% know they were choosing just values, abstinence and consequences?
Chief executive of Family Planning, Jackie Edmond points out that no organization actually advocates safe sex by itself.
Family First's spin on this result:
"This is a direct rebuke from young people to the 'use a condom' and 'everyone's doing it' messages being pushed by groups like Family Planning, AIDS Foundation and Rainbow Youth," says Bob McCoskrie, National Director of Family First NZ.
Except, at least 61% support education involving condoms. And 'everyone's doing it' isn't a message safe sex groups send.
Parental consent for abortion
Provided it won't put the girl in physical danger, should parents be told if their school-age daughter is pregnant and considering getting an abortion?

Yes – 59%
No – 34%
Unsure/refuse – 7%
Without a crystal ball there's really no way to be sure that it "won't put the girl in physical danger". Why not trust the girl's own judgment? The question suggests that physical danger is the only significant danger. There's other considerations to be made. Emotional and financial harm, or being chucked out of home are all significant, but none come under physical danger.
"Parental notification laws in Texas, Michigan, Minnesota, and other US states have seen a drop in both the pregnancy rate and the teen abortion rate – a win-win situation for all concerned."
I'm guessing that quite a few of these abortions have just moved to states with more liberal abortion laws.
Abortion in general
Do you believe an unborn child or foetus has a right to be born?

Yes – 56%
No – 28%
Unsure/refuse – 16%

Slightly more young women than young men agreed – 58% to 55%.
The conclusion based on gender is misleading. Slightly more young women than young men disagreed too, 28% to 27%.
Sex education, parental notification, abortion poll results (doc)
Here is Family First's article on the results (if anything, you should read it to see the words cock, wank, orgasm and clitoris censored with asterisks).
Image credit: Democracy International