Need help? In New Zealand, you can call Lifeline on 0800 543 354 or Youthline on 0800 37 66 33.
Te Ururoa Flavell, Māori Party MP wrote this piece for The Rotorua Daily Post on suicide prevention.
He seems to miss the boat entirely and says:
"From what I have heard, one is almost wasting time asking why [suicide] happens."
Instead he suggests we… shame and stigmatize the other victims of suicide—the friends and family of a person who has taken their own life.
"If a child commits suicide, let us consider not celebrating their lives on our marae; perhaps bury them at the entrance of the cemetery so their deaths will be condemned by the people."

"In doing these things, it demonstrates the depth of disgust the people have with this."
He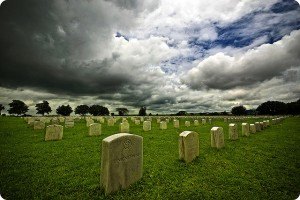 says he has seen family members "in their despair, in their real grief," but has no problem supporting the hijacking of their grief process by not allowing the usual practices to take place and stipulating where a person should be buried. Funerals and related practices aren't just for the person who has passed away. Just because someone has taken their own life doesn't make that life any less worth celebrating.
Progressive leader Jim Anderton's daughter took her own life. He says that those on the verge of suicide are not acting rationally. Would place of and practices around a person's burial really act as a preventative measure and stop them from taking their own life?
"Mr Flavell says he was just trying to get people talking, to find a solution." Setting up families and friends for embarrassment isn't that solution and introducing further shame around suicide isn't the way to encourage people to talk about it—which is what really needs to happen.
Image credit: Nathan Hayag