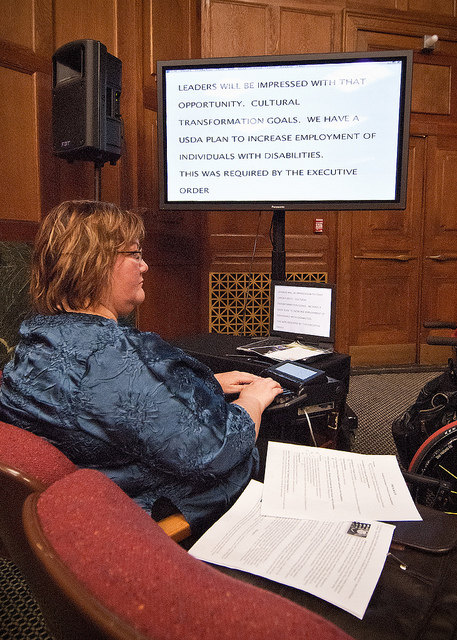 Or not.
How this is not crystal clear to the powers that be in Parliament, I'm not sure.
Lockwood Smith, the speaker in Parliament, seems to think that transcribing services for Green MP Mojo Mathers, who happens to be deaf, should come out of her budget or the Green Party budget. Parliamentary Services has paid for and installed the technology needed, but don't seem to be willing to pay for the people required to run it.
If someone has a disability, they should not have to use their budget that is for representing their people to the best of their ability, just so they can fully participate in Parliament.
This issue does not just apply to Mojo Mathers. It applies to any person who is deaf who faces these barriers in their life because of ableism, including at work. It applies to any person who is deaf who wants to tune into Parliament TV and have closed captions available for them. It will apply to any future MPs who are deaf.
Lockwood Smith is meeting with the Parliamentary Services Commission on March 7, but you have to ask: how long has he and others known this would be an issue?
Here is a petition on Change.org urging the Government to pay for live closed captioning of debates in Parliament.
Image credit: U.S. Department of Agriculture