I've blogged about New Zealand Post's Lifestyle Survey before. Yesterday I received an email inviting me to participate in their survey. In my opinion it's still being advertised in a misleading way.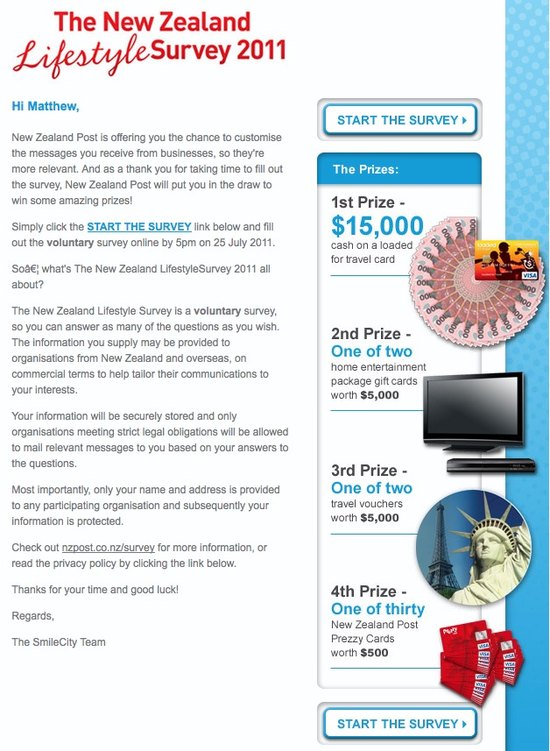 New Zealand Post is offering you the chance to customise the messages you receive from businesses, so they're more relevant.
If someone doesn't fill out this survey, no businesses will be sending them messages that they could consider irrelevant. This makes it sound like the businesses being given the person's contact details already have a relationship with the person.
The information you supply may be provided to organisations from New Zealand and overseas, on commercial terms to help tailor their communications to your interests.
The information will be provided to other organisations because that's the whole point of the survey. Commercial terms does make it a little clearer that the information is being sold.
Most importantly, only your name and address is provided to any participating organisation and subsequently your information is protected.
Clearly a name and address isn't worthless though. Case in point being this survey where companies are buying "only" names and addresses off of New Zealand Post.
Also, blue on blue is an interesting colour combination for the explanation of the survey:
Do you think New Zealand Post is being deceptive?