Blog posts are better with images. Posts look better and are easier to read when text is broken up by something. Posts with images catch the eye better in RSS readers too. It doesn't have to be hard to find good and free images to use in posts.
Flickr Creative Commons
Searching Flickr is a great way to find Creative Commons (CC) licensed images which are suitable to use in blog posts.
Searching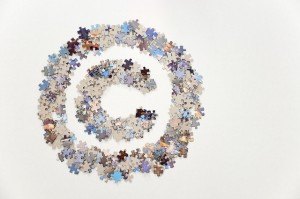 Using Advanced Search, Flickr gives the option of only searching within Creative Commons-licensed content. If you make money off your blog or think you might try to in the future you should also tick the commercial use box. If the search term is popular you'll likely get better quality results by clicking on the Interesting search filter, which is a magic algorithm that appears to take into account things like image views, clicks, comments, favorites and tags. If the search term isn't popular, the Interesting filter will probably show up irrelevant images, in which case you can switch back to the Relevant filter.
Licenses
The images that are returned by the above CC Commercial search need to be attributed back to the uploader; if you haven't ticked the modify box, some licenses might require the image to be used as is, and not cropped or otherwise changed; other licenses allow modification but require the modified version to be released under the license the original image was under.

I use a WordPress plugin called LinkWithin, which along with similar plugins could be argued unintentionally violates No Derivative Works licenses by modifying images to create square cropped thumbnails which are displayed below related posts. However the thumbnail is effectively advertising the original image, which isn't modified in the post, so I think it's still in the spirit of the license. Flickr does the same sort of thing with their thumbnails and it doesn't seem to be a problem, however it's likely covered in their terms of service.
Questionably licensed images
The best candidates to be genuinely a Flickr user's photos to upload are personal photos, pictures of landscapes, buildings, monuments, and other tourist type photos, and pictures of celebrities at public appearances, such as conventions, ceremonies, and book signings. –Wikimedia Commons
Wikimedia Commons has a great page on what to be wary of:
scans from magazines, books etc.
screenshots from movies, TV shows etc.
studio type photos and posed portraits that don't look like they've been uploaded by a professional photographer, who usually say so in their profile and plug their website and social networking sites.
photos from red carpet type events.
uploaders that upload images from more than a few different cameras. However it wouldn't be uncommon for uploaders to upgrade cameras regularly, but it's likely they'll show brand loyalty, especially for more expensive cameras.
Searching for images versus finding them by looking through a uploader's photostream who generally uploads under a CC license introduces the possibility that some photos have been inadvertently licensed, either under the wrong CC license (eg. they typically upload under a different 'flavour' of CC license) or incorrectly licensed under CC altogether. It may pay to check the uploader's other images. It's also collegial to leave a comment letting them know where you've used their image, because it's a nice thing to do, and because if they didn't intend for the image to be CC licensed, they'll let you know in a nice, non-lawyery way.
The Commons
The Commons on Flickr hosts some great old school photos contributed by 50+ worldwide cultural heritage institutions with the aim of increasing access to publicly-held collections.
The photos are "licensed" as having no known copyright restrictions. Wikimedia Commons points out that, the Smithsonian Institute, for example, states in their rights statement that images are for non-commercial use only. However they clarify that:
"If [advertising] is the only commercial aspect of your website or blog, you may post the Content on that site consistent with these Terms of Use… If you decide to use the Content for commercial or other purposes without undertaking to clear all rights, you will be responsible if someone else owns the rights and the owner objects to your use."
So read the rights statement for the institution who uploaded the photo which is linked to in the right sidebar first.
Do you know of any other places to get quality images for blog posts from?
Image credit: Horia Varlan