"Total cost for services: $10,500.00 U.S. A beautiful woman to sleep with at night, kiss in the morning, and love all day long, for so little–less than an economy car."
"Win a trip to beautiful Ukraine for 12 nights and meet eastern European hot lady who maybe one day you marry."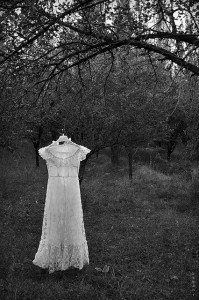 The winner of the most recent controversial New Zealand radio promotion (renamed from "Win a Wife") has been selected. Greg gets free flights and accommodation for about two weeks in Ukraine, where he will get his pick of Endless Love's ladies (side note: count how many Yulia's, Nataliya's and Elena's there are).
I am sure The Rock know that they have an obligation to make sure both parties involved in the competition are happy to actually go through with anything more than meeting each other, so my problem with the competition is more the fact that The Rock is promoting mail-order brides as a good way to find a woman to marry.
I am not sure how much thought The Rock and Mediaworks put into it, but promoting mail-order brides seems like a bad idea. Poor English, financial dependence on the husband and a lack of social networks in the other country seem like it is a recipe for disaster for the woman.
In 1999, Equality Now did research on international marriage brokerage screening processes. A researcher posing as someone with a violent history (pleading "guilty to disorderly conduct in response to criminal assault charges brought by two ex-wives") was accepted by 59 out of the 66 agencies that responded. Four requested more information. Only three out of 66 agencies refused to accept the fictitious customer.
Some disturbing responses were received from some agencies, including:
"As far as bitches go, I think I understand. They assert that 'No' means 'No' except when they're nagging, in which case, 'No' means, 'Keep nagging and try to get beaten.' I think the language barrier actually helps here; it's hard to squawk through a language barrier."

"…some of the email responses from IMBs advised the fictitious customer not to disclose his abusive background in communications with his potential mail-order bride, and others advised him to reveal his background voluntarily, but none stated that they would provide the women with this information, or that the man must disclose this information in order to use their services."
This is not like NZDating. The consumer-husband is the one with the power. Depending on the agency, little information about the potential husband is passed on to the woman. Or only what he chooses to disclose. That is what a 1999 INS Report found. The agency The Rock is using has the following in their promo material (hosted on The Rock's site here (.doc), Google Docs version here):
"When a lady is chosen by a client her profile is removed from the available ladies list and no other man is able to view her profile or write to her. With Endless Love Agency you will not be competing with other men, what other agency in the world offers this?"
This seems unfair to the women. I am guessing if the woman does not want to go any further with the potential husband they will be re-listed, but taking a profile down after being "chosen" seems like it is expected that the women will follow through.
The Edge, one of The Rock's sister stations has done a similar promotion where two strangers get married (which, maybe surprisingly, works out well for the couples). This promotion just seems like it is trying to compete to have the craziest marriage based competition.
In related news, the cost of a slave has gone down to a historic low. This actually aired on CNN (via @zzap).
Quotes from: Kelly, Linda. "Marriage for sale: the mail-order bride industry and the changing value of marriage." Journal of Gender, Race and Justice Fall 2001: 175-195. Gale Opposing Viewpoints In Context. Web. 20 Mar. 2011.
Image credit: Seyed Mostafa Zamani